Skip to Content
Stunning Hardwood Stain in Ottawa, ON
Quality Wood Floor Stain by Royal Hardwood Floors
If your home's floors are beginning to lose their shine or you simply want to update the look of the hardwood in your home to match the aesthetics of a remodel, the experts at Royal Hardwood Floors can help. Since 1922, we have been Ottawa, ON's leader in residential hardwood floor staining. Our experienced team of licensed professional have the tools and knowledge to complete any size job. As a third-generation, family-owned business, we're dedicated to providing you with the best service possible. We live in the communities that we serve, so our reputation is vital to our success. We will arrive at the job site on time, prepared to work, and provide you with a stunning new look for your hardwood floors. Contact us today to schedule your free quote.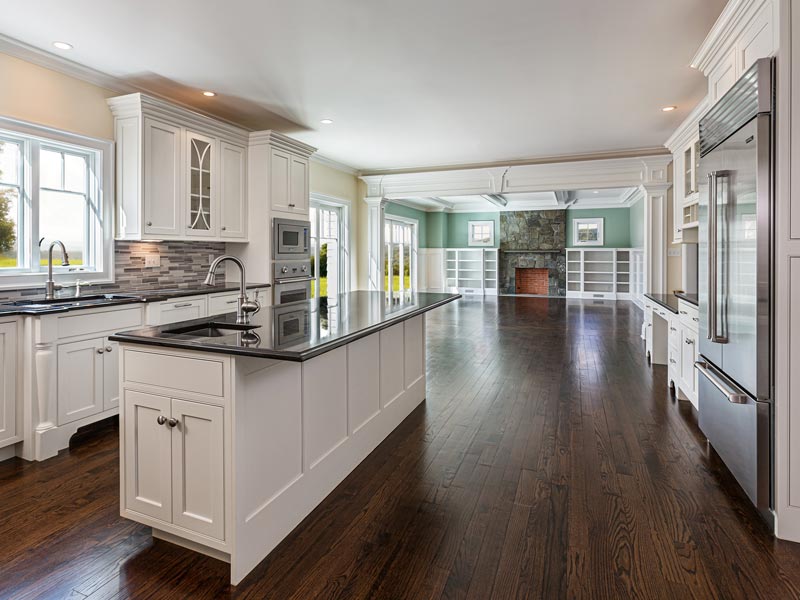 Hardwood Floor Staining Process
For homeowners considering remodeling a room in their home, hardwood floor stain may be an affordable and transformative option. Whether you want to update the look of your hardwood floors to match your room's new design aesthetic or you want to improve the shine of a dull floor surface, our expert hardwood floor contractors have the tools and experience to help. Our comprehensive hardwood floor staining process includes:
Sanding – Chances are, your hardwood floors have an old, faded stain and seal coat. We'll begin by removing them to expose the wood underneath.
Staining – With the hardwood floor exposed, the new stain you choose can absorb into the grains of the wood, creating that signature hardwood floor look.
Sealing – Once the hardwood stain has dried, we use a high-quality sealant to protect your floors and help ensure it maintains its vibrant color.
What are the Advantages of Choosing Hardwood Floor Stain?
Not every hardwood flooring material needs to be stained. In fact, sometimes, you may prefer the look of your hardwood's natural texture and beauty. However, some natural hardwood material benefits from having a stain to accentuate those features. When your floors are stained correctly, they can drastically change the room's look by enhancing your floors. When you choose Royal Hardwood Floors to stain your hardwood floors, we will discuss all the benefits of choosing a stain for hardwood floors.
What Type of Hardwood Floor Stain Should I Choose?
There are a near-infinite number of hardwood floor stain colors available to homeowners. At Royal Hardwood Floors, we have access to dozens of colors to match your desired look. If you're unsure what color you want for your remodeling project, we can help you decide. For over three generations, we have been working with homeowners to find the perfect floor stain color. In that time, we've seen everything, and we've developed the skills to stain some of the most challenging types of wood. We can change the color of engineered wood floors with our hardwood floor restoration techniques. However, there are a number of considerations when thinking about the stain color that's right for your home.
The Size of the Room – The size of the room plays an important part in determining the right color for your home. For smaller rooms, we would recommend a light stain color. A lighter stain will make the room feel larger. A darker stain can be used in a larger space such as your kitchen or dining room.
Do You Have Any Pets? – Every pet owner knows that pet hair can get everywhere you don't want it. That includes your hardwood. Pet owners may want to choose a lighter floor stain, which is better at hiding pet hair. Scratch marks from your pet's nails will be less visible than they would with darker stains.
What's Your Style? – Most importantly, you want to find a stain color that will match your home's aesthetic. At Royal Hardwood Floors, we have a variety of colors that's right for your home. We can even create custom stain colors to meet your needs.
How Long Does It Take for Stain to Dry on Hardwood Floors?
For stain to dry properly, you'll need to set aside a large block of time. A coat of stain typically takes 24 hours to dry completely. However, this time increases to up to 48 hours for some darker stains. For these darker stains, you may also want to plan for two coats to achieve the vibrant color you're looking for. Let our flooring experts at Royal Hardwood Floors know about your specific floors, and they can explain the timetable of staining your hardwood floor.
Ottawa, ON's One-Stop Shop for Hardwood Floor Restoration
At Royal Hardwood Floors, we offer the excellent staining services you need to restore your hardwood flooring fully. No matter the type of wood or color you want, our team will accommodate you. Customer service is our priority, and we want you to have the home that matches the ideal version you envision.
If you're ready to get started on staining your hardwood floors, contact us today. All we need from you is your contact information and the details of what kind of service you need. Our team is excited to help you.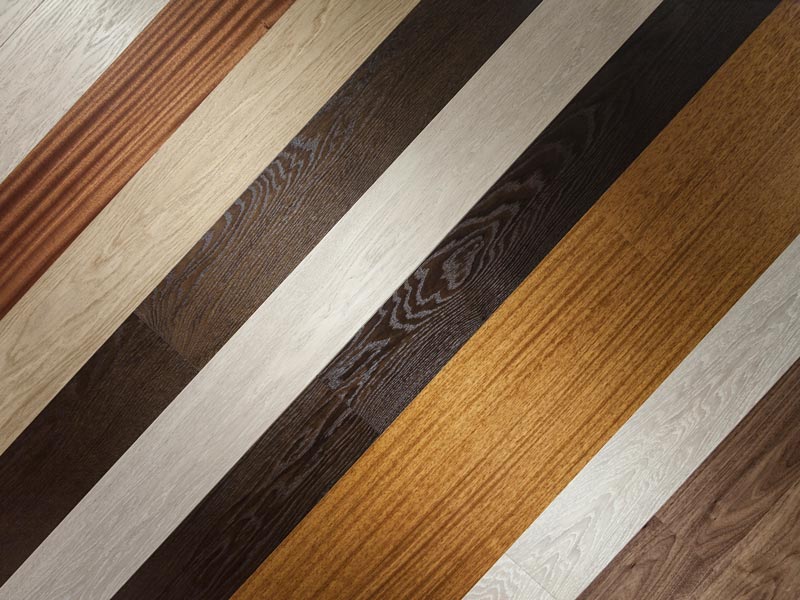 Professional Home Hardwood Floor Staining Experts
Royal Hardwood Floors is the leader in hardwood flooring refinishing in Ottawa, ON, and we want to help give you the home of your dreams. We offer the excellent staining services you need to restore your hardwood flooring fully. No matter the type of wood or color you want, our team will assist you. With the right tools and materials for the job, no project is too big or too small for our team. Contact us today to schedule your free consultation.
Have a Hardwood Floor Project? Book a Free Quotation.