Skip to Content
Professional Hardwood Floor Refinishing in Ottawa, ON
Expert Refinishing and Repair of Hardwood Flooring In Ottawa
We're the old wood doctors of your wood flooring to give it new life and a new look. Since 1922, Royal Hardwood Floors has provided home and business owners the highest quality hardwood floor services. As Ottawa ON's hardwood flooring leader, we provide professional floor refinishing and repair services to your floors. We'll transform the look of your existing "old wood" floors to shining. We take special care of your home as we refinish your hardwood flooring. We use the latest tools and techniques to improve your flooring look while protecting your home from dust. Contact us today to get started with a free consultation.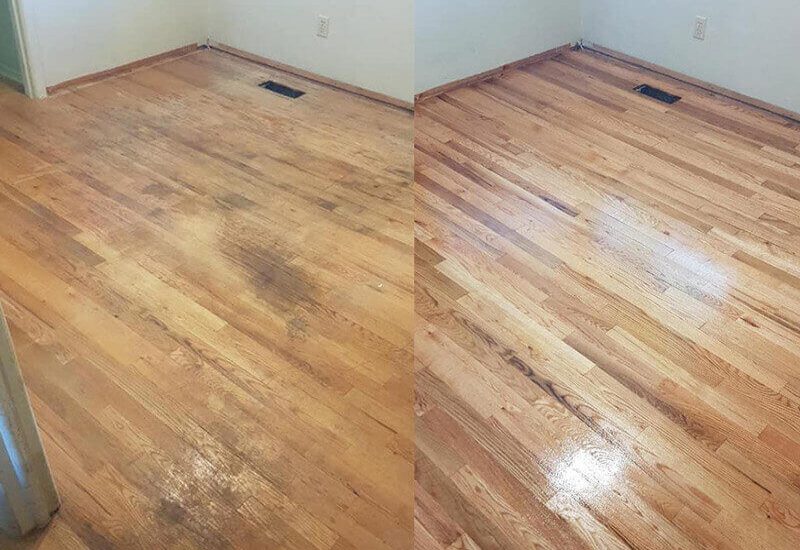 Hardwood Floor Repair and Refinishing Services
Our Royal Hardwood Floors team has decades of experience providing the highest quality services for your hardwood flooring, including:
Using Dustless Sanding Technology to refinish older floors
Repairing scratches and cracks
Polishing old or damaged hardwood floors
Leveling, repairing, and grinding uneven flooring
Staining your flooring the perfect color to complement your home
Replacing damaged planks that have water damage or cracks
About Jean Chouinard, The Old Wood Floor Doctor
Our owner, Jean Chouinard, is considered "The Wood Whisperer" or "The Old Wood Floor Doctor" for his talents with hardwood flooring. With over 48 years of experience as the owner, Jean has deep-rooted wisdom and is passionate about hardwood flooring. He worked alongside his grandfather and father that started our hardwood flooring business in 1922. Jean and our experienced team know how to bring the beauty back to hardwood floors. They know installation, repair, and refinishing like the back of their hands. We take pride in our family-owned business values.
Why Original Hardwood Floors Are Worth It
Even original, old hardwood flooring is worth our time and energy. Some people make the mistake of tearing the original hardwood out and throw away a piece of history. Original hardwood flooring is full of history and charm. Even if your original hardwood flooring is damaged, we can repair and refinish it. Our experienced team has seen almost every type of hardwood. Unless the nails are fully exposed, or the wood is extremely thin, we haven't found many hardwood pieces in our decades of experience that we couldn't repair. Holes, squeaky boards, broken pieces, and watermarks can be repaired. Leave it to Royal Hardwood Floors to bring your charm back to life.
Choose Royal Hardwood Floors
Bring your hardwood floors back to life with our experienced team. Royal Hardwood Floors has decades of experience refinishing and repairing original hardwood floors. We're licensed and equipped to handle any of your flooring projects. Our innovative tools and high-tech materials provide exceptional results. When your hardwood flooring needs a facelift, contact Royal Hardwood Floors for a free quote.
Hire The Old Wood Doctor With Years of Experience
The Old Wood Doctor team is here to solve all your flooring needs. Whether you need to repair, refinish, or reinstall wood flooring, we're your team. Our custom colour stain technicians can match any flooring to the style of your home. No matter the size of the project, Royal Hardwood Floors is here to make your floors shiny and new. Contact us today!
Have a Hardwood Floor Project? Book a Free Quotation.